Digital dance abounds in February
Penn Live Arts Recommends Dance Virtual Stage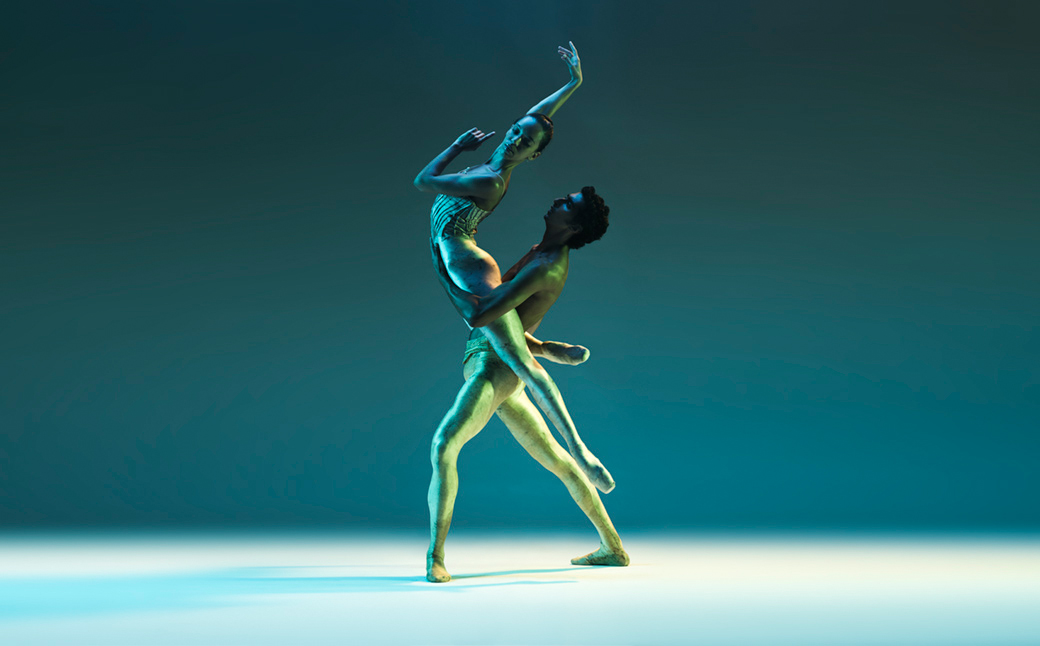 We're always eager to watch more dance. Luckily, companies near and far are continually producing new works and sharing past treasures. There's particularly lots to love this month as virtual dance offerings are plentiful. Join us in enjoying these while they're available!
Mark Morris Dance Group
Dance On! Video Vault archives
Available now
The Mark Morris Dance Group has reprised its Dance On! series from the summer which features archival collections of Morris' rarely performed works. This month, two former company members have selected clips and excerpts from Rock of Ages (2004), I Don't Want to Love (1996), Rhymes With Silver (1997) and V (2001).
Ephrat Asherie Dance
Works & Process at the Guggenheim: Isolation to Creation
Season 1, Episode 3: Afrik, Ballet, Ballroom, Broadway, Club, House and Vogue
Available now
The Isolation to Creation documentary series goes behind the scenes of Works & Process, the Guggenheim's popular performing arts series that champions new works and offers audiences unprecedented access to generations of leading creators and performers. The third episode of the season features Ephrat Asherie Dance with Les Ballet Afrik and ballroom legend Omari Wiles, and Seven Deadly Sins artists Joshua Bergasse, Marc Happel and Sara Mearns as they go back into the studio for the first time.
Dance Theatre of Harlem
DTH On Demand Series
New Bach (2001)
Feb 20 at 8 PM
Hosted by Philadelphia native and DTH Resident Choreographer, New Bach is a supreme expression of Garland's tongue-in-cheek description, "post-modern-urban neoclassicism," infusing popular vernacular dance and Africanist influences within a framework of George Balanchine's neoclassical ballet influences.
Firebird (1982)
Feb 27 at 8 PM
Set to Stravinsky's familiar score, John Taras' choreography recreates the Russian folk tale about a magical bird that triumphs over evil in an exotic Caribbean setting.
Coyaba Dance Theater
Virtual event
Feb 20 at 6:30 PM, rebroadcast Feb 21 at 6:30 PM
A virtual evening of traditional and contemporary West African dance, with a focus on the various humanitarian themes of West African culture. Featuring a mix of recent and archival pre-recorded footage, this high-energy presentation is a snapshot of the best of Coyaba.
American Ballet Theatre
Winter Festival
Available now
With works by Hope Boykin, Lauren Lovette and many more, American Ballet Theatre offers a full program showcasing its commitment to innovative choreography and a new generation of dancers.
Alvin Ailey American Dance Theater
Revelations
Available now
Alvin Ailey American Dance Theater is celebrating six decades of Revelations, a choreographic masterpiece that has become a lasting cultural treasure beloved by generations. Watch the company's full performance from the 2015 Lincoln Center at the Movies production.
New York City Center
Fall for Dance Festival encore highlights
Available now
In honor of Black History Month, New York City Center is offering encore viewing of to be seen, choreographed by founding Artistic Director of A.I.M Kyle Abraham, performed by American Ballet Theatre Principal Dancer Calvin Royal III; Lady Swings the Blues, conceived, created and performed by world-renowned tap dancer Dormeshia; and Morani/Mungu (Black Warrior/Black God) from Alvin Ailey American Dance Theater's Resident Choreographer Jamar Roberts.
Dance Heginbotham
24 Caprices
Virtual watch party and world premiere
Feb 22 at 8 PM
Dance Heginbotham's 24 Caprices, a collaborative work with violinist Colin Jacobsen, consists of 24 miniature dances on film with each caprice capturing its own special moment in this unprecedented time.