Celebrating National Dance Day
Posted September 17, 2021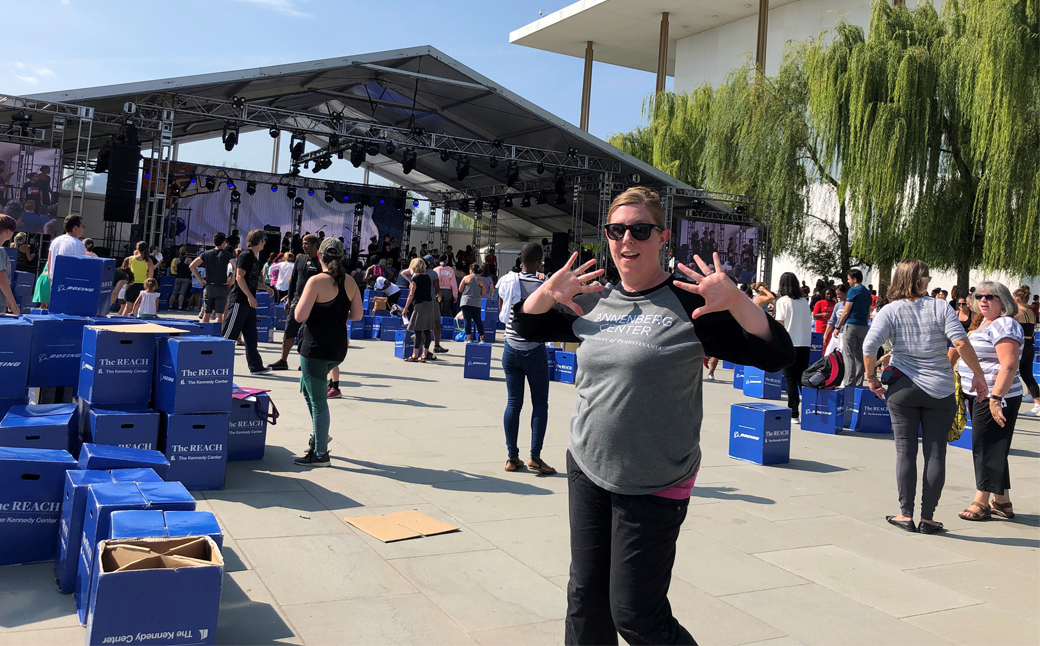 Celebrating dance is always important. Dance is a universal language with endless physical, mental, social and spiritual benefits. And this fall, we have even more reason to celebrate dance as it is returning to our theatres!
September 18 is National Dance Day. Join the party and dance wherever you are. I will be dancing in my living room with my children. How about you? To learn some new moves and participate in the #NationalDanceDay community across the nation, here is the official 2021 National Dance Day routine tutorial taught by Brian & Scott Nicholson. No experience is necessary so give it a try!
Penn Live Arts welcomes six great dance companies to the Annenberg Center this season: Dorrance Dance, Les Ballets Trockadero de Monte Carlo, Trinity Irish Dance Company, Rennie Harris, Mark Morris Dance Group and MOMIX. We look forward to welcoming live audiences back soon but if you can't wait, check out some free online offerings by some of our 21/22 dance companies to keep you moving until then:
Mark Morris Dance Group offers many online classes for adults and children and teens on its YouTube channel. There is a fun How to Irish Dance video by Trinity Irish Dance Company. And enjoy the signature humor and grace of the Trocks by trying their Dying Swan online workshop.
Keep dancing, and we'll see you at the Annenberg Center soon!