Caution! Beware! Haunting Halloween Fun Ahead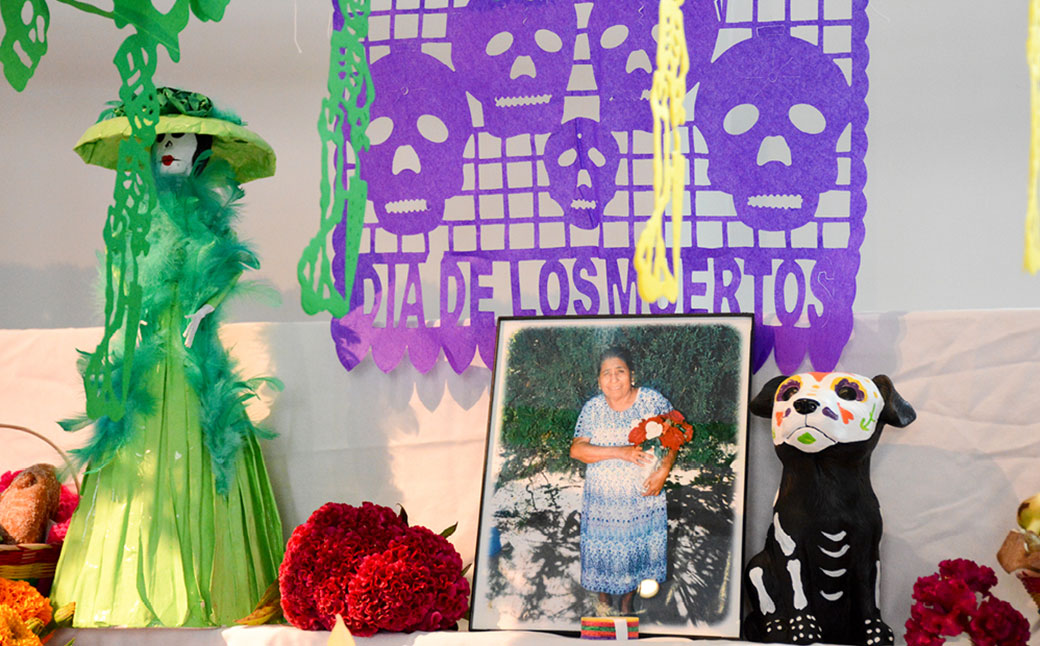 No tricks here! We've got a bunch of frightfully delightful treats for you and your monstrous crew. Halloween may look a bit different this year but that doesn't mean you can't concoct a wickedly good time. Gather your goblins and ghouls for some spooky decorating tutorials, an audio drama of the classic
Dracula
, a
Danse Macabre
dance party, scary ghost light stories, and much more. Happy Halloween friends and fiends!
Creepy Crafts and Spooktacular Stories
Our friends at People's Light are sharing several tutorials to help amp up your decorating. From monster window silhouettes, papier-mâché pumpkins and yarn spider nests, your Halloween décor will be the best on the block. And next week, check out the company's seasonal campfire tales via ZooOOooOom.
Dracula Radio Drama
A love story, mystery and globe-trotting adventure! The University of Delaware's Resident Ensemble Players (REP) bring the classic gothic horror story Dracula to life. Take a trip back to the days of radio plays as the REP partners with WVUD 91.3 FM for a five-part audio drama series. Listen now to episodes 1-3 and then catch the remaining two live presentations on-air at 7 PM on Oct 23 and 30.
Dance to Danse Macabre
Watch this haunting Halloween anthem get a contemporary dance spin by the Bad Boys of Dance at St. Petersburg's annual Dance Open International Ballet Festival. Then, get your little skeletons moving to recreate their own dance to this gleefully sinister music.
Artwork comes alive
Virtually stroll through the Philadelphia Museum of Art's galleries as artwork comes to life! Beware, you may need to answer a riddle or two, so gather some brains and be at the ready. You'll also need paper and a pencil for some sketching and other ghostly art projects. Oct 30 at 4 PM. Register for this free event here.
Teens Only – A Dark and Disturbing Little Red Riding Hood
For the older set, Oregon Children's Theatre's In the Forest She Grew Fangs is an intense work inspired by the "It Gets Better" anti-bullying movement as well as the increase in school shootings in the U.S. This bewitching and bloody deconstruction of Red Riding Hood takes on werewolves, teen lust and high school bullies. Who exactly is the prey and who is the predator? Find out by downloading this free, online production between Oct 29 at 10 PM and Nov 1 at 11:30 PM. (Content warning: This event is for ages 14+ due to graphic content and violent language and imagery.)
Ghost Light Stories
Seattle Children's Theatre (SCT) was in a Halloween mood over the summer with their Ghost Light Stories series. A single light left illuminated on stage when a theatre would otherwise be entirely dark, ghost lights are a theatre tradition, both for safety and to appease the theatre ghosts. In each of the ten episodes, SCT takes an eerie look at things that scare us, thrill us and ignite courage.
Want more scary stories? The Free Library of Philadelphia has a choose-your-own-adventure reading of R.L. Stine's Give Yourself Goosebumps books (Oct 24 at 4 PM, ages 8-13), the Independence Seaport Museum's pirate-in-residence Calico Jack shares chilling tales from sea (multiple dates, all ages) and the Country Music Hall of Fame and Museum is hosting a Halloween hootenanny that includes a reading of Halloween Hustle, seasonal music and a homemade creepy castanets art project (Oct 31 at 10:30 AM, ages 4+). All events are free but require pre-registration.
Día de los Muertos Festivities
Celebrate the Day of the Dead with the Penn Museum's online workshop exploring how Mexico's geography connects to the deep meaning of the holiday's traditional altars. Geared for ages 5-13, this free event includes a craft project and a poetry reading in Nahuatl, the language of the powerful Aztecs. (Oct 27 at 1 PM, registration required). Or, visit the Bowers Museum virtually for a Día de los Muertos festival with live performances, art projects and a food experience. Learn how to create an ofrenda (memorial altar) for a loved one and how to decorate a sugar skull. (Oct 25 at 2 PM)