» View our health and safety policies
21/22 Season Film Series
Our film series is created in consultation with our Curator-at-Large for Film, Maori Karmael Holmes, Artistic Director and CEO of BlackStar Projects.

For fall 2021, we delve into environmental topics, leading up to our outdoor performance by Alarm Will Sound at the Morris Arboretum. We continue our Pew Fellows X Penn Live Arts focus with selections by guest curator, filmmaker and 2016 Pew fellow, Heidi Saman. Three additional films round out the fall, connecting film to music and live performance. For spring 2022, we begin in March with an exploration on themes of migration and crossing borders with dreams of a better life. We conclude the series in May with a focus on independent filmmaker Apichatpong Weerasethakul and the exclusive Philadelphia premiere of his 2021 film, Memoria.


Spring 2022 Films
Filmmaker Apichatpong Weerasethakul
Memoria (2021)
May 20 @ 7 PM
Montgomery Theatre

Uncle Boonmee Who Can Recall His Past Lives (2010)
May 21 @ 7 PM
Montgomery Theatre

Tropical Malady (2004) +
Cemetery of Splendour (2015)
May 21-27
Virtual
Migration and Crossing Borders
La Casa de Mama Icha (2021)
Mar 17 @ 7 PM

Chèche Lavi (2019)
Mar 18 @ 7 PM

Mija (2022)
Mar 19 @ 7 PM
Fall 2021 Films
On the Environment
Our On the Environment films address climate change from a variety of perspectives and locations. In
Landfall
(2020), we examine what happens when recovery efforts and global capitalism collide in Puerto Rico while in
Titixe
(2018), we witness the deep links between the loss of a beloved family member, the loss of cultural tradition, and consequently, the deterioration of an agricultural environment. Two short films,
The Lake and The Lake
(2019) and
When the Lionfish Came
(2015), highlight the impact of the obliteration of cultural and environmental resources.
- Maori Karmael Holmes, Curator-at-Large for Film
Landfall (2020)
Sep 16-26

Titixe (2018)
Sep 16-26

On the Environment Short Films*
Sep 16-26

The Lake and The Lake (2019)
When the Lionfish Came (2015)

*Available free with purchase of an On the Environment feature film.
Pew Fellows x Penn Live Arts
Selections by guest curator, filmmaker and 2016 Pew fellow,
Heidi Saman
We continue our focus on Pew Fellows by presenting a program guest curated by filmmaker/producer Heidi Saman (2016 Pew Fellow), whose series investigates films and directors that have shaped her own practice, paying keen attention to the interior lives of the film's female characters.
Personal Affairs
(2016) is charming, telling the story of a multi-generational family grappling with politics and
Cactus Flower
(2017) is lush and colorful, following an unlikely trio on a labyrinthine journey. To conclude the program, Saman chose two shorts:
In Search of a City (in the Papers of Sein)
(2012) and
Oranges
(2009).
- Maori Karmael Holmes, Curator-at-Large for Film
Several of the women in my life didn't become filmmakers until later in life. I personally straddle another profession in addition to being a filmmaker and mother. I wanted to showcase work by Arab women who worked in other professions before making their own films or were inspired to make films after having children.
- Heidi Saman, Guest Curator
Personal Affairs (2016)
Oct 14 @ 7 PM

Cactus Flower (2017)
Oct 21 @ 7 PM

Pew Fellows X PLA Short Films**
Oct 28 @ 7 PM

In Search of a City (in the Papers of Sein) (2012)
Oranges (2009)

**Available free with purchase of a Pew Fellows X PLA feature film.
November-December Films
To connect with our arts programming and legacy of live performance, we feature music films with a special focus on gender and vision, illuminating the lives of groundbreaking figures.
Poly Styrene: I am a Cliché
(2021) takes a look at the legacy of the trailblazing Anglo-Somali punk musician who inspired generations after her;
No Ordinary Man
(2020) presents a loving reimagining of a transgender ancestor; and
The Conductor
(2021) provides a backstage pass to the artistry of an internationally renowned female conductor.
- Maori Karmael Holmes, Curator-at-Large for Film
Poly Styrene: I am a Cliché (2021)
Nov 26 @ 7 PM

No Ordinary Man (2020)
Dec 2 @ 7 PM

The Conductor (2021)
Dec 9 @ 7 PM
Maori Karmael Holmes, Curator-at-Large for Film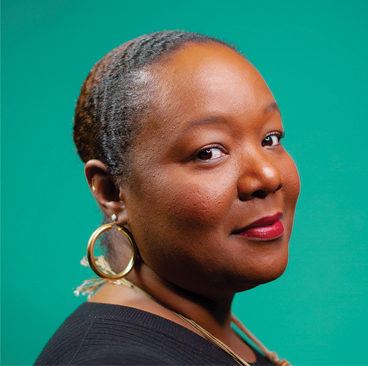 Maori is a curator, filmmaker and writer. She founded BlackStar in 2012 and serves as its Artistic Director and CEO. She has organized programs in film at a myriad of organizations including Anthology Film Archives, Museum of Contemporary Art (Los Angeles), The Underground Museum, and the Whitney Museum of American Art. As a director, her works have screened internationally including her feature documentary Scene Not Heard: Women in Philadelphia Hip-Hop (2006). She has also directed and produced works for Colorlines.com, Visit Philadelphia, and singer-songwriter India.Arie. Her writing has recently appeared in The Believer, Pleasure Activism: The Politics of Feeling Good, and How We Fight White Supremacy: A Field Guide to Black Resistance. Maori received her MFA in film & media arts from Temple University and her BA in history from American University. She currently serves on the board of American Documentary (POV), the advisory boards of Ulises, Vidiots, and Lightbox Film Center. Maori is a 2019 Soros Equality Fellow and serves as Mediamaker-in-Residence at the Annenberg School for Communication at the University of Pennsylvania, Curator-at-Large at the Annenberg Center for the Performing Arts, and a Creative Executive with Blackbird.