» View our health and safety policies
Event Archives
Buy Tickets
Daedalus Quartet
The Complete Beethoven Quartets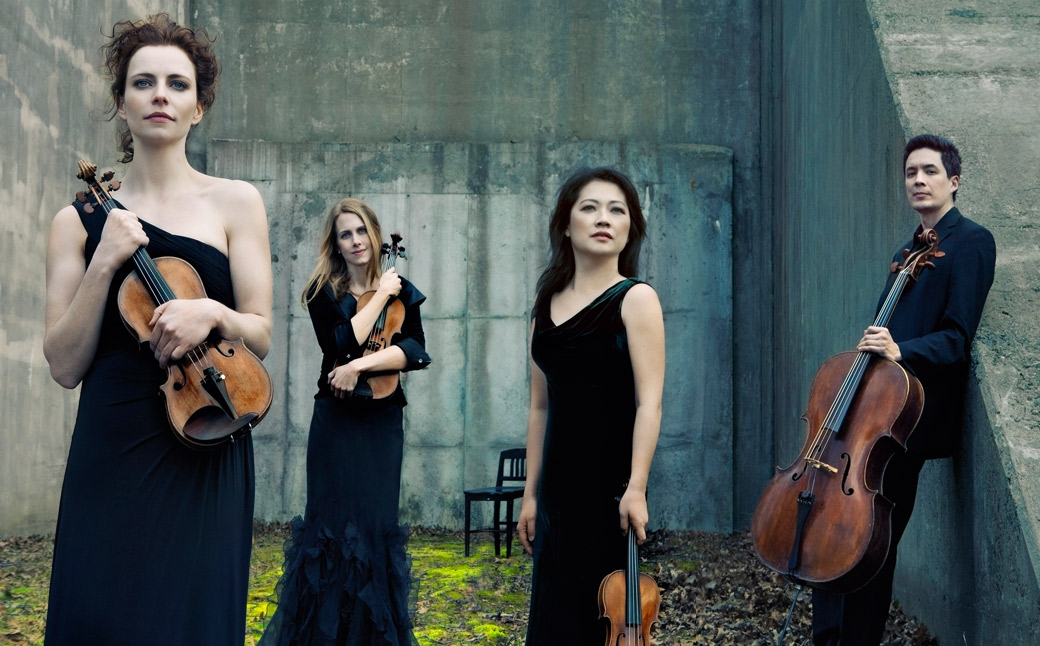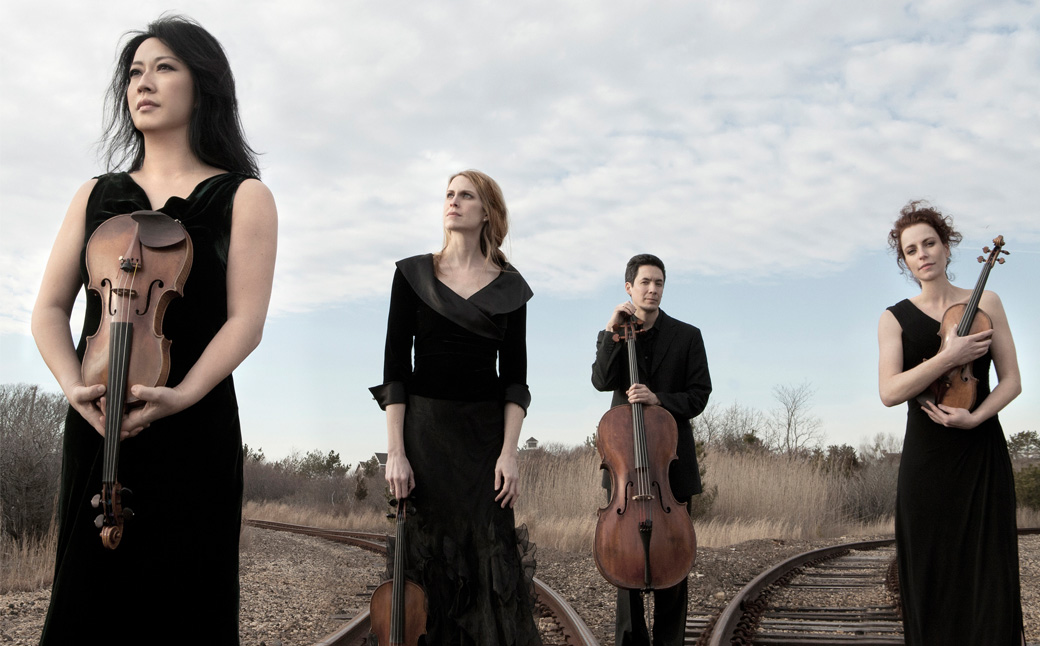 February 4, 2018
Harold Prince Theatre
PLA Presents
In a Philadelphia first, the Daedalus Quartet, Penn's quartet-in-residence, performs the 16 masterpieces that make up Beethoven's quartet cycle, all in a single season. The cycle demonstrates a range of artistic innovation, emotional expression and sheer craftsmanship that remains unparalleled in music today. Join us for an exploration of the personal odyssey of Beethoven, the musician and the man: his genius, his suffering, his joy, his sense of humor, his inner child.

Program: "After this, what's left to write?"
Staged reading of Opus by Michael Hollinger
Discussion with the playwright and Penn Theatre Arts Professor, Marcia Ferguson
Quartet no. 14 in C# minor, Op 131

Michael Hollinger's acclaimed play Opus follows the life of a professional string quartet as they prepare for a performance of Beethoven's late masterpiece, the String Quartet No. 14 in C# minor, Op. 131. Following a staged reading of Opus, Hollinger, Penn Theatre Arts Program Director Marcia Ferguson and the Daedalus Quartet consider the aesthetic and historical questions raised by the appearance of Beethoven's works, some of the most uncompromising "absolute" music ever written, at the center of a theatrical work. The event concludes with a performance of Beethoven's Opus 131 in its entirety.
This performance is part of the Complete Beethoven Quartets series, featuring eight performances across Penn's campus throughout our 17/18 season. View the whole series >>
Performances
Sunday, February 4 @ 3 PM
SUBSCRIBE AND SAVE
Artist Information
Program Notes
[PDF]
This performance is presented in partnership with Penn's Wolf Humanities Center.

Photo credit: Lisa Marie Mazzucco