Donate
CAMPUS GATEWAY TO THE ARTS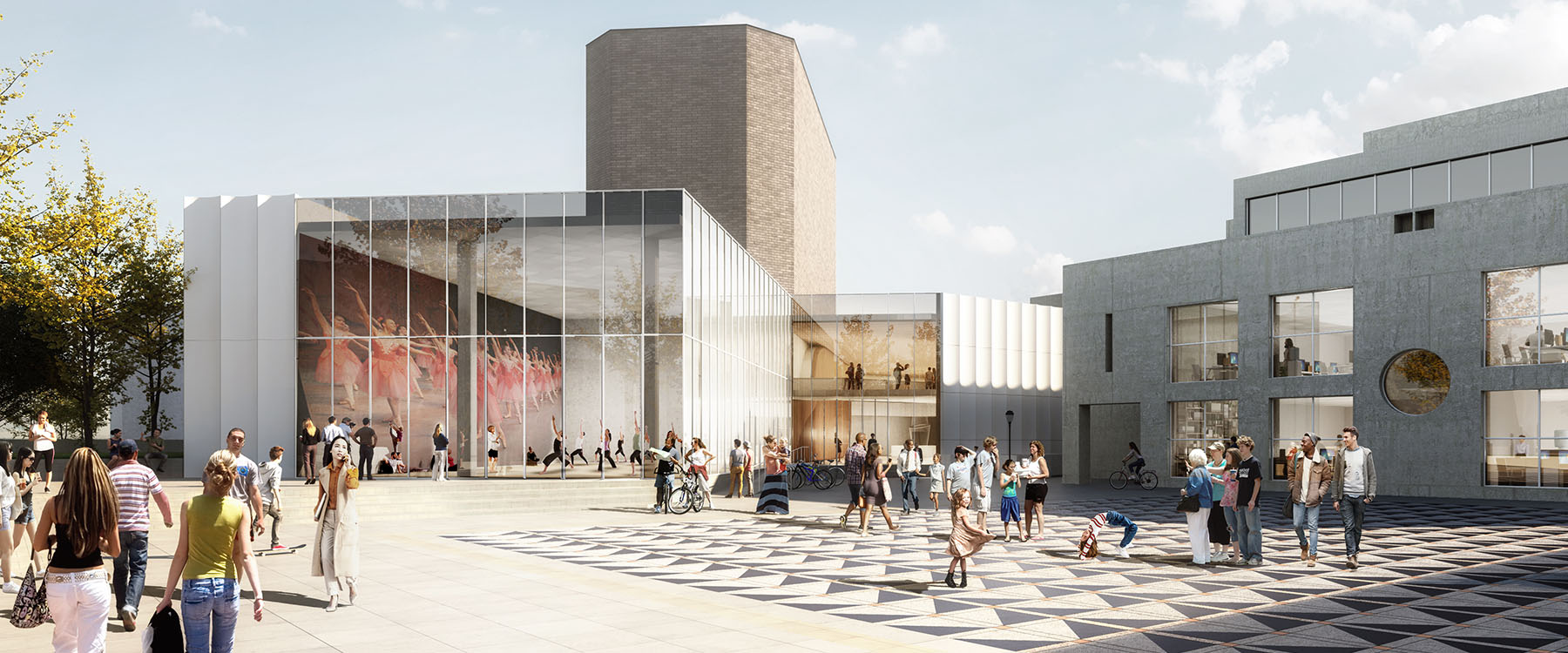 *Representative architectural rendering, subject to change.
The Campus Gateway to the Arts will invite students, faculty, staff, and patrons to experience world-class performing arts and visual art installations in a transformed and modernized complex of venues.
The Gateway will link the heart of campus to the Annenberg Center and serve as the crossroads for the performing arts at Penn. Encouraging a welcoming and interdisciplinary approach to the arts, the Campus Gateway to the Arts will more deeply connect campus with:
The brand-new, multidisciplinary Stuart Weitzman Theatre
The cherished dance stage of the Zellerbach Theatre and the historic black box Prince Theatre
The Theatre Arts Program classrooms and rehearsal spaces
The Center for Film in the renovated Montgomery Theatre
The Sachs Program for Arts Innovation, housed in the Annenberg Center
The Arts Lounge in the Feintuch Family Lobby, and visual art installations throughout the space - a collaboration between Sachs and PLA
The newly built Gabriel Donnay Memorial Music Recording Studio
The Annenberg Center Dance Studio and Scene Shop
To learn more about the Campus Gateway to the Arts, please contact Kristin Winch, Director of Development, at kwinch@upenn.edu or 215.898.6754.