Donate
CENTER FOR FILM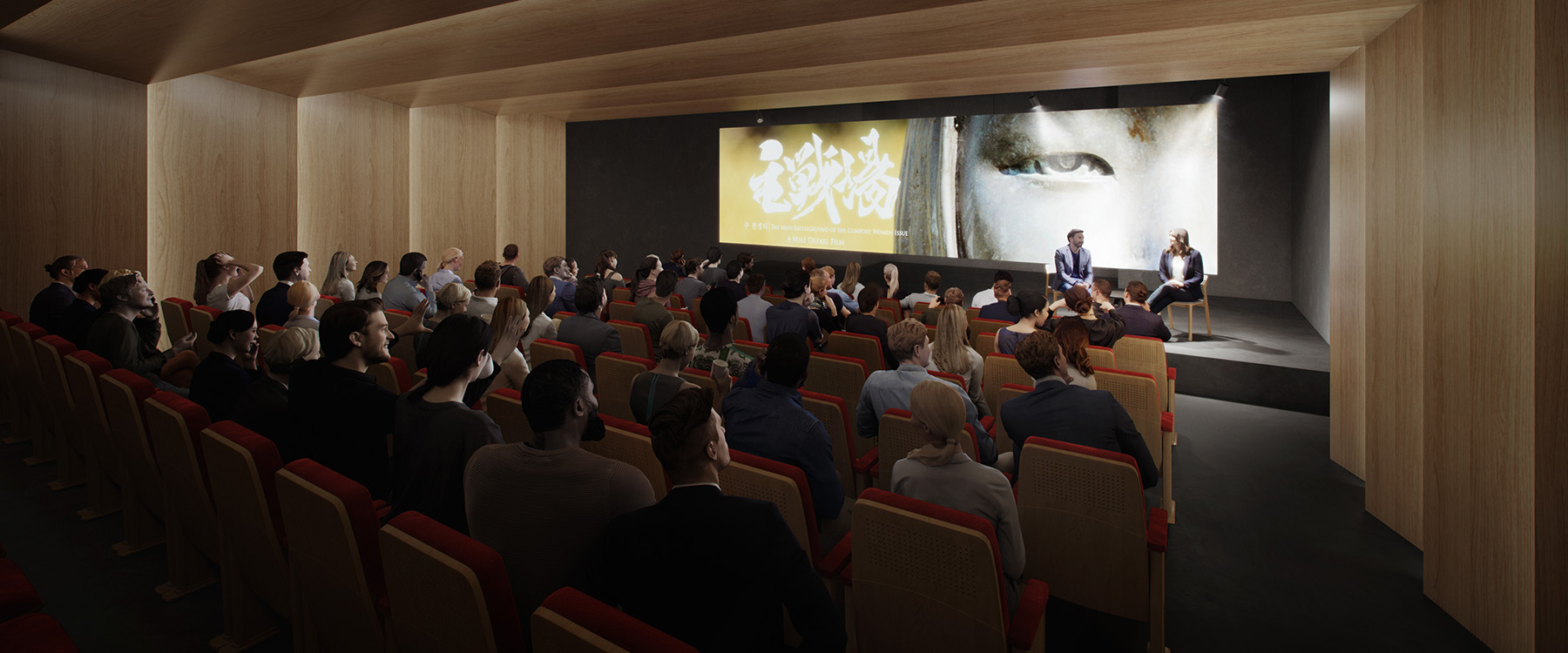 *Representative architectural rendering, subject to change.
A complete transformation of the 115-seat Montgomery Theatre will bring a state-of-the-art film center to Penn's campus.
Featuring a modern digital projection and audio system, the Montgomery Theatre transformation will also include new seating and acoustical treatments for cinema. In addition to continuing to serve Penn's Theatre Arts Program, the space will house Penn Live Arts' film series and be a campus hub for film, academic and co-curricular programs, and performing arts groups at Penn.
From professional, independent film screenings to student festivals and performances, the new Center for Film will serve as a bridge between University programs and our Philadelphia community, and will affirm Penn Live Arts' commitment to local and global storytelling through artistic performance.
To learn more about the renovation and creation of a new film center at the Annenberg Center, please contact Kristin Winch, Director of Development, at kwinch@upenn.edu or 215.898.6754.