Event Archives
Buy Tickets
The Crossing
Month of Moderns 1: The Forest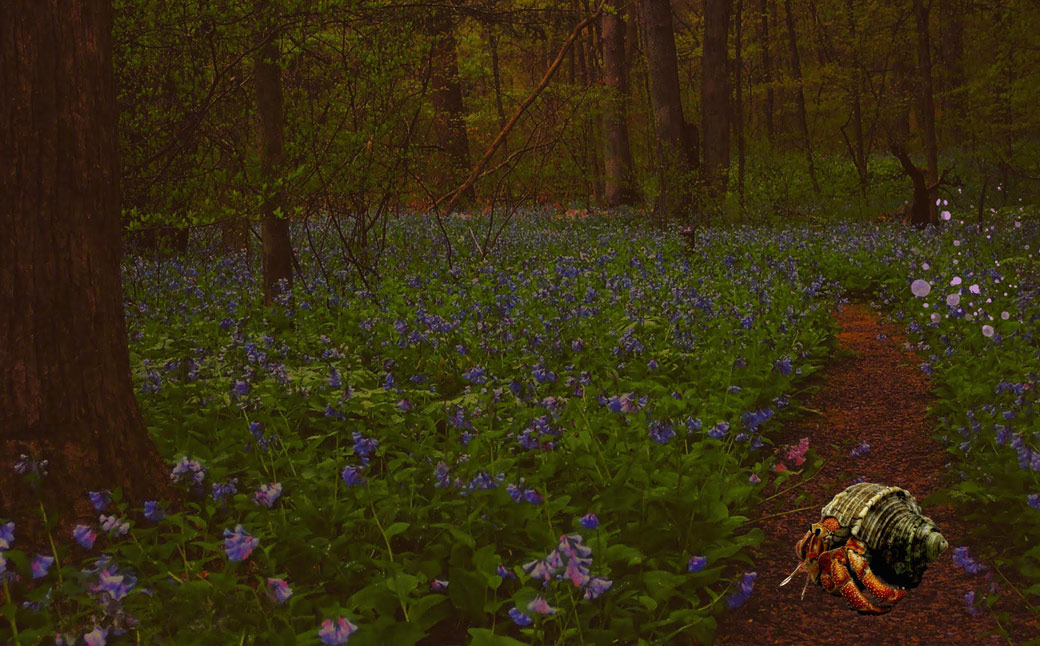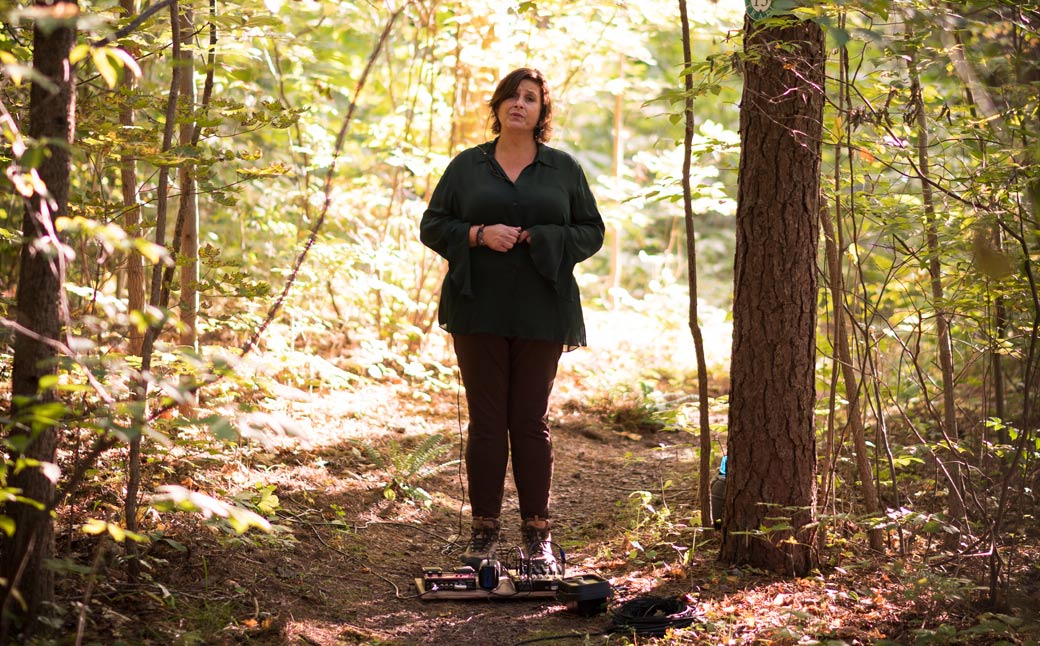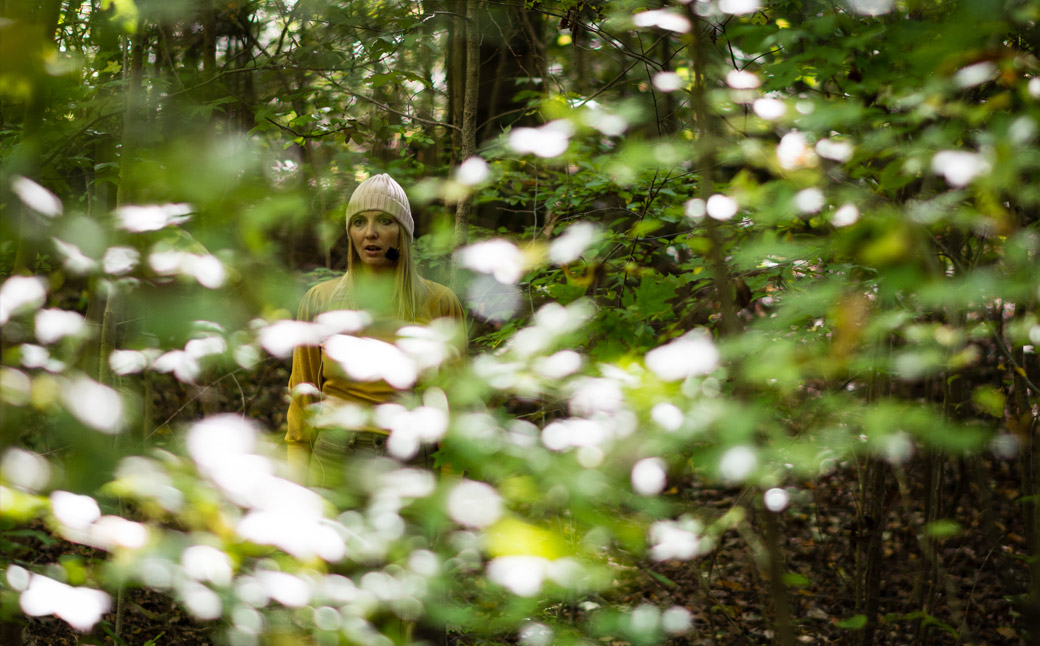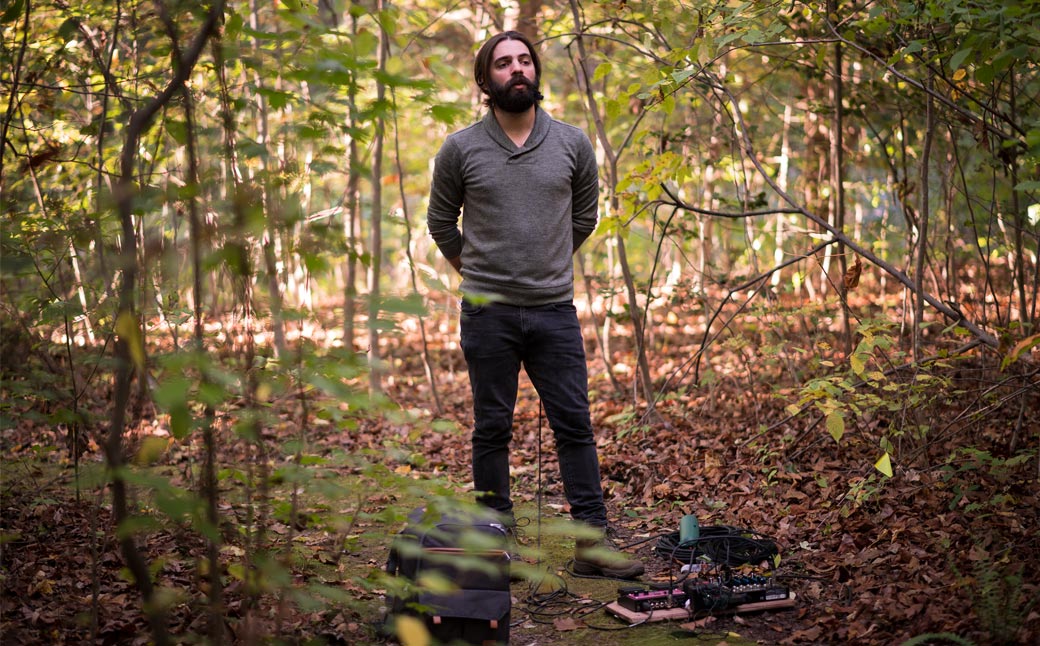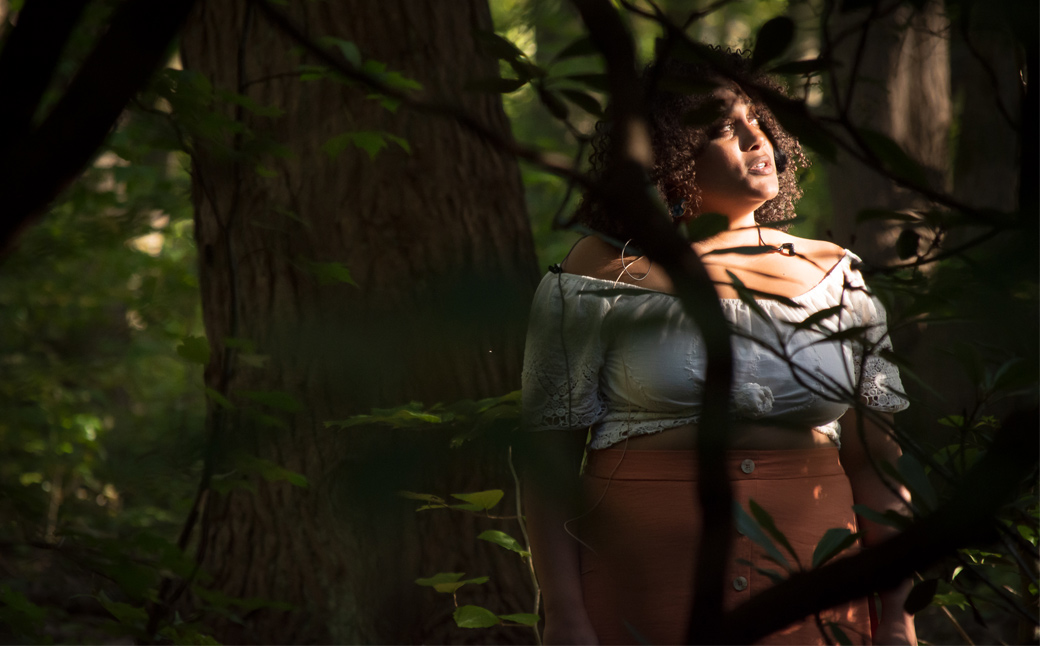 June 3 – 6, 2021
Bowman's Hill Wildflower Preserve
PLA Presents
JUNE 3 PERFORMANCE CANCELLED - Please check your email for details on exchanging or requesting a refund.

This performance takes place at Bowman's Hill Wildflower Preserve, 1635 River Rd, New Hope.

"America's most astonishing choir" (The New York Times) reprises its sold-out concerts from October 2020 with The Forest, experienced via a bucolic stroll through the woods. Composed by Donald Nally and Kevin Vondrak and based on writings by members of The Crossing, The Forest reflects upon feelings of isolation and aloneness during the pandemic by exploring the symbiotic relationship between individual trees and the forest. This metaphor for the link between each singer and the ensemble, as well as every person and the world, reminds us that we are always deeply connected on the root level, relying on others for strength and support, contributing our energy to the health of the whole.
"The melding of voice, words and technology was seamless … [a] clear-cut success on every level, a piece that's not a make-do for lack of traditional concerts, but something that couldn't have been imagined in other time and is fully realized on a high level." (The Philadelphia Inquirer)
Event Details:
This linear work is experienced via a 1/3-mile self-paced walk through Bowman's Hill Wildflower Preserve. Entry is timed and the singers and audience are spatially distanced using The Crossing's Echoes Amplification Kits, which allow an intimate aural performance while observing pandemic-time protocols.
Advanced purchase is required as there will be no on-site sales. No printed tickets will be sent so ticket holders should be prepared to show their email confirmations upon arrival. Audience members should arrive 10 minutes prior to the entry time to check in with the Box Office staff and queue for staggered entry. In order to maintain safe distancing, late arrivals cannot be guaranteed entry.

All attendees are expected to wear a mask and maintain 6-feet social distancing from those not in their immediate party. The experience will last approximately 20 minutes on a 1/3-mile well-worn loop trail which connects back to the entrance, ensuring different audience groups do not cross paths. Comfortable shoes appropriate to hiking or long walks are encouraged. The path cannot safely accommodate personal mobility devices. An additional ½ mile of walking along a paved road is required to return to the parking area. In the case of inclement weather, this event will likely be cancelled, and ticket holders will be notified.
Performances
Thursday, June 3 @ 6:30 PM
Friday, June 4 @ 6:30 PM
Saturday, June 5 @ 4 PM
Sunday, June 6 @ 6:30 PM
SUBSCRIBE AND SAVE
Artist Information
The Crossing is a Grammy®-winning professional chamber choir conducted by Donald Nally and dedicated to new music. It is committed to working with creative teams to make and record new, substantial works for choir that explore and expand ways of writing for choir, singing in choir and listening to music for choir. Many of its over 120 commissioned premieres address social, environmental and political issues.

The Crossing collaborates with some of the world's most accomplished ensembles and artists, including the New York Philharmonic, Los Angeles Philharmonic, American Composers Orchestra, Network for New Music, Lyric Fest, Piffaro, Beth Morrison Projects, Allora & Calzadilla, Bang on a Can, Klockriketeatern and the International Contemporary Ensemble (ICE). Similarly, The Crossing often collaborates with some of world's most prestigious venues and presenters, such as the Park Avenue Armory, Annenberg Center for the Performing Arts at the University of Pennsylvania, National Sawdust, David Geffen Hall at Lincoln Center, Disney Hall in Los Angeles, the Cleveland Museum of Art, the Menil Collection in Houston, the Isabella Stewart Gardner Museum in Boston, Haarlem Choral Biennale in The Netherlands, The Finnish National Opera in Helsinki, The Kennedy Center in Washington, Philadelphia Museum of Art, Metropolitan Museum of Art, Zankel Hall at Carnegie Hall, Symphony Space in New York, Winter Garden with WNYC, and Duke, Northwestern, Colgate, and Notre Dame Universities. The Crossing holds an annual residency at the Warren Miller Performing Arts Center in Big Sky, Montana.

With a commitment to recording its commissions, The Crossing has issued 24 releases, receiving two Grammy Awards for Best Choral Performance (2018, 2019), and six Grammy nominations. The Crossing, with Donald Nally, was the American Composers Forum's 2017 Champion of New Music. They were the recipients of the 2015 Margaret Hillis Award for Choral Excellence, three ASCAP Awards for Adventurous Programming, and the Dale Warland Singers Commission Award from Chorus America.

Recently, The Crossing has expanded its choral presentation to film, working with Four/Ten Media, in-house sound designer Paul Vazquez of Digital Mission Audio Services, visual artists Brett Snodgrass and Steven Bradshaw, and composers David Lang, Michael Gordon, and Paul Fowler on live and animated versions of new and existing works. Lang's protect yourself from infection and in nature as well as Paul Fowler's Obligations, based on a poem of Layli Long Soldier, were specifically created to be within the restrictions imposed by the COVID-19 pandemic. The Crossing's pandemic response daily series, Rising w/The Crossing, a series of 72 past live performances with notes by Donald Nally, has been archived by the Library of Congress as "an important part of the collection and the historical record."

The Crossing is represented by Alliance Artist Management. All of its concerts are broadcast on WRTI, Philadelphia's Classical and Jazz public radio station.

More at www.crossingchoir.org.

#ComeHearNow

Staff
Donald Nally, conductor
Kevin Vondrak, assistant conductor
John Grecia, keyboards
Paul Vazquez, sound design
Jonathan Bradley, executive director
Shannon McMahon, operations manager
Kate Nelson, stage manager
Jack Feivou, line producer

Donald Nally conducts The Crossing, the internationally acclaimed, Grammy® Award-winning professional choir that commissions, premieres and records only new music. He holds the John W. Beattie Chair of Music at Northwestern University where he is director of choral organizations. Nally has served as chorus master at the Lyric Opera of Chicago, Welsh National Opera, Opera Philadelphia and, for many seasons, at the Spoleto Festival in Italy. Nally has commissioned over 130 works and, with The Crossing, has produced 24 recordings, winning two Grammy Awards. He was the American Composers Forum 2017 Champion of New Music and received the 2017 Michael Korn Founders Award from Chorus America; his ensembles have twice received the Margaret Hillis Award for Excellence in Choral Music. Nally has worked closely with the artists Allora & Calzadilla and composer David Lang on projects in London, Osaka, Cleveland, Edmonton, Houston and Philadelphia. In recent seasons has been a visiting resident artist at the Park Avenue Armory, music director for the world premiere of Lang's The Mile-Long Opera – directing 1000 voices on the High Line in Manhattan – as well as chorus master for the New York Philharmonic for world premieres by Lang and Julia Wolfe.
Katy Avery , Nathaniel Barnett, Kelly Ann Bixby, Karen Blanchard, Steven Bradshaw, Abigail Chapman, Colin Dill, Micah Dingler, Ryan Fleming, Joanna Gates, Steven Hyder, Michael Jones, Anika Kildegaard, Heidi Kurtz, Frank Mitchell, Maren Montalbano, Rebecca Myers, James Reese, Daniel Schwartz, Becky Siler, Tiana Sorenson, Daniel Spratlan, Elisa Sutherland, Jackson Williams
Image credits:
1: Steven Bradshaw and Nyahzul C. Blanco
2-5: John C. Hawthorne

An inherent risk of exposure to COVID-19 exists in any public place where people are present. By attending this performance, you voluntarily assume all risks related to exposure to COVID-19, and acknowledge that, in the past 14 days, you have not been diagnosed with COVID-19, have not had any symptoms associated with COVID-19 and have not had close contact with anyone who has been diagnosed with COVID-19. The Annenberg Center reserves the right to disclose the identity and contact information of any and all guests to government-authorized individuals, agencies or organizations for the purposes of contact-tracing in adherence with local, state or federal requirements, recommendations or guidelines. With a ticket purchase, you acknowledge your contact information will be shared with presenting and venue partners and that you voluntarily agree to assume all of the foregoing risks and accept sole responsibility for any injury, illness, damage, loss, claim, liability, or expense, of any kind, in connection with your attendance or participation in this event.