Event Archives
Buy Tickets
Rosie Herrera Dance Theatre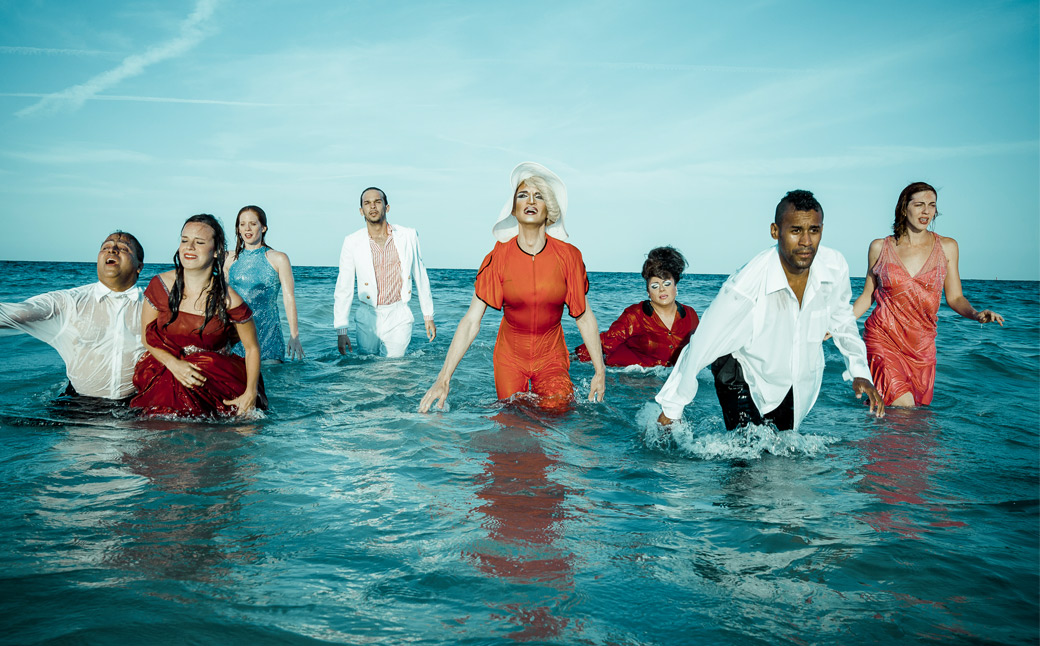 January 15 – 17, 2015
Zellerbach Theatre
PLA Presents
Contemporary dance meets theatre, performance art, opera, ballet …and drag! Rosie Herrera's innovative ensemble makes its way from Miami's vibrant arts scene to the Annenberg Center stage for its Philadelphia debut. A favorite at the prestigious American Dance Festival, this program includes Various Stages of Drowning: A Cabaret and Dining Alone.
Click here
to subscribe to the 14/15 Dance Celebration series!
Performances
Thursday, January 15 @ 7:30 PM
Friday, January 16 @ 8 PM
Saturday, January 17 @ 2 PM
Saturday, January 17 @ 8 PM
Artist Information
Program Notes
[PDF]
Artist Site
Also See

This performance is part of the Dance Celebration Series, presented by Dance Affiliates and Annenberg Center Live.



This engagement is supported in part by a grant from The National Endowment for the Arts, an independent federal agency that funds and promotes artistic excellence, creativity and innovation for the benefit of individuals and communities.



Media support for these performances is provided by Philadelphia Weekly.

Photo credit: Adam Reign