Event Archives
Buy Tickets
Potted Potter
The Unauthorized Harry Experience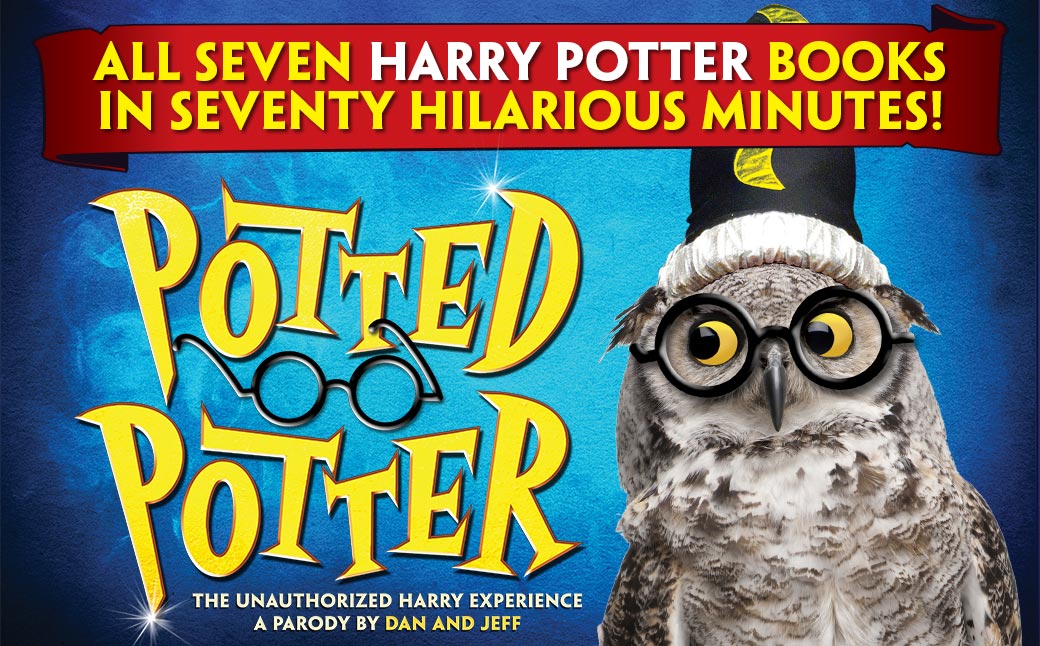 November 20 – 25, 2018
Zellerbach Theatre
Guest Events
Runtime: 75 minutes
Potted Potter: The Unauthorized Harry Experience – A Parody by Dan and Jeff takes on the ultimate challenge of condensing all seven Harry Potter books (and a real life game of Quidditch) into 70 hilarious minutes. A Critics' Pick by the Daily Herald, New York Times, New York Magazine, Time Out London, Washington Post and Boston Globe, the show won the prestigious 2012 Olivier Award nomination for Best Entertainment & Family Show, playing to sold-out houses worldwide. This fantastically funny show features all your favorite characters, a special appearance from a fire-breathing dragon, endless costumes, brilliant songs, ridiculous props, and a generous helping of Hogwarts magic!

Please note, this performance uses haze/fog and strobe lights. The performance on Tuesday, November 20 will have ASL interpreters.
Potted Potter is perfect for ages six to Dumbledore (who is very old indeed).
Performances
Tuesday, November 20 @ 7:30 PM
Wednesday, November 21 @ 7:30 PM
Friday, November 23 @ 2 PM
Friday, November 23 @ 8 PM
Saturday, November 24 @ 2 PM
Saturday, November 24 @ 8 PM
Sunday, November 25 @ 2 PM
Sunday, November 25 @ 5 PM
Artist Information
Artist Site
Please note, Annenberg Center ticketing policies may not apply to this guest event.