Buy Tickets
The Acting Company
Odyssey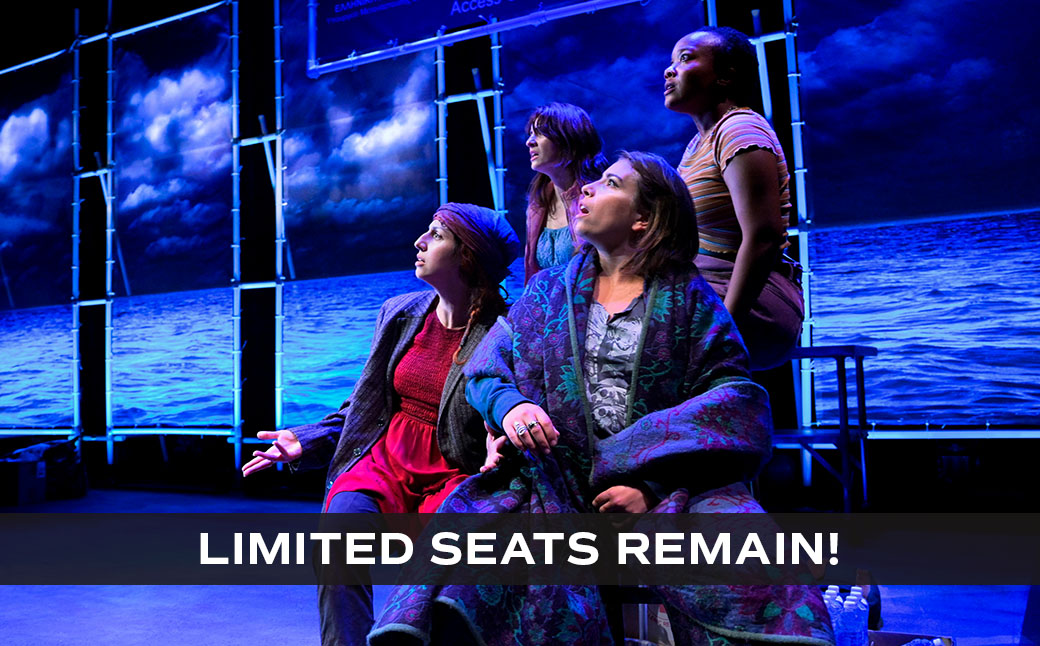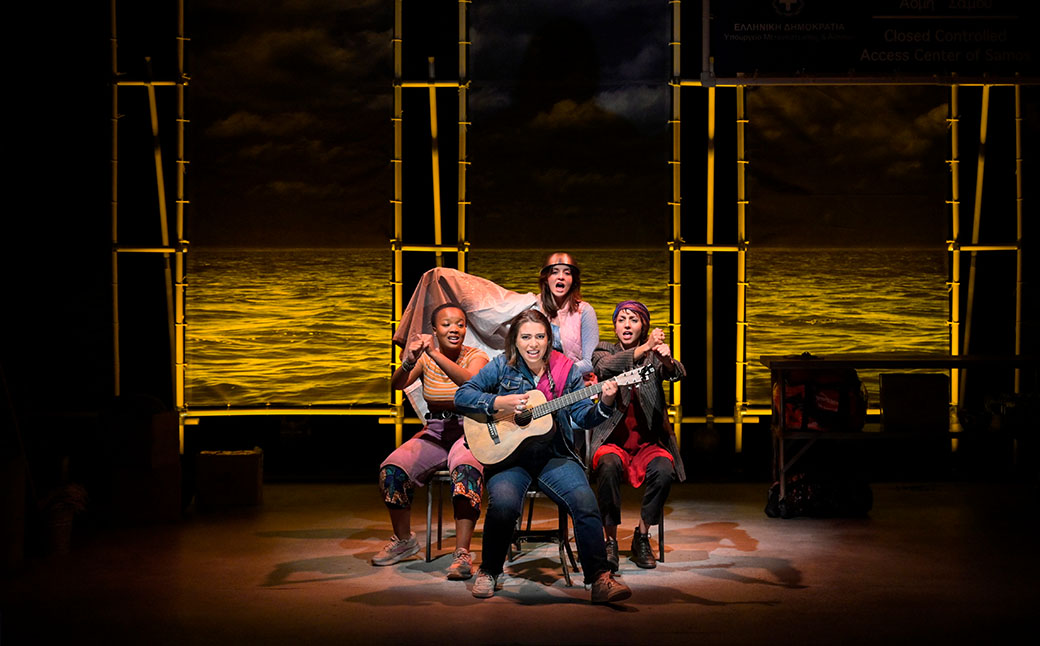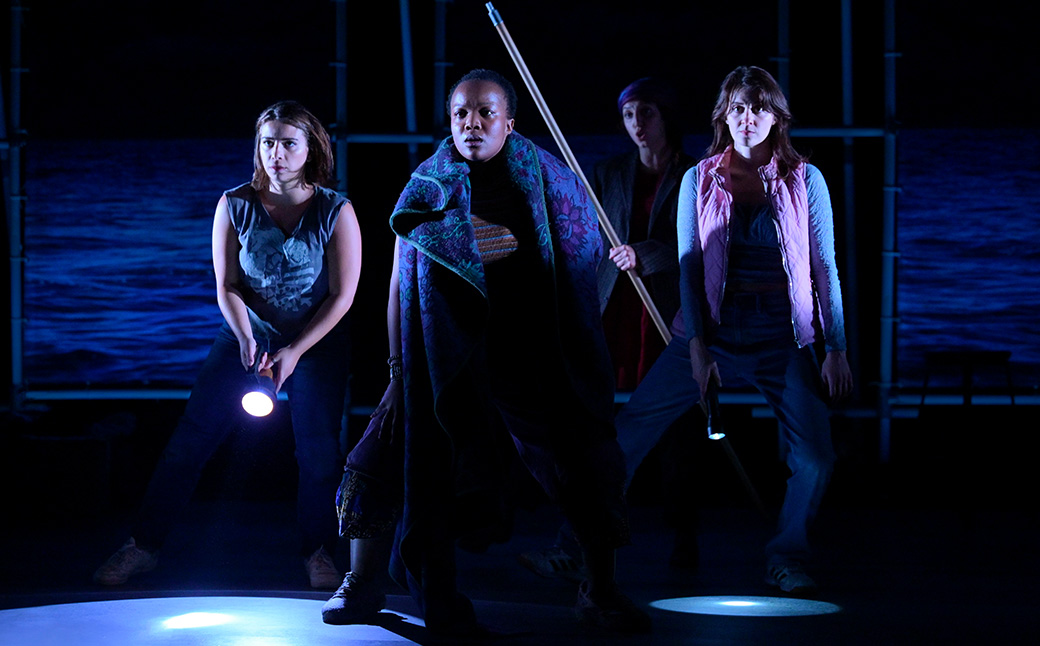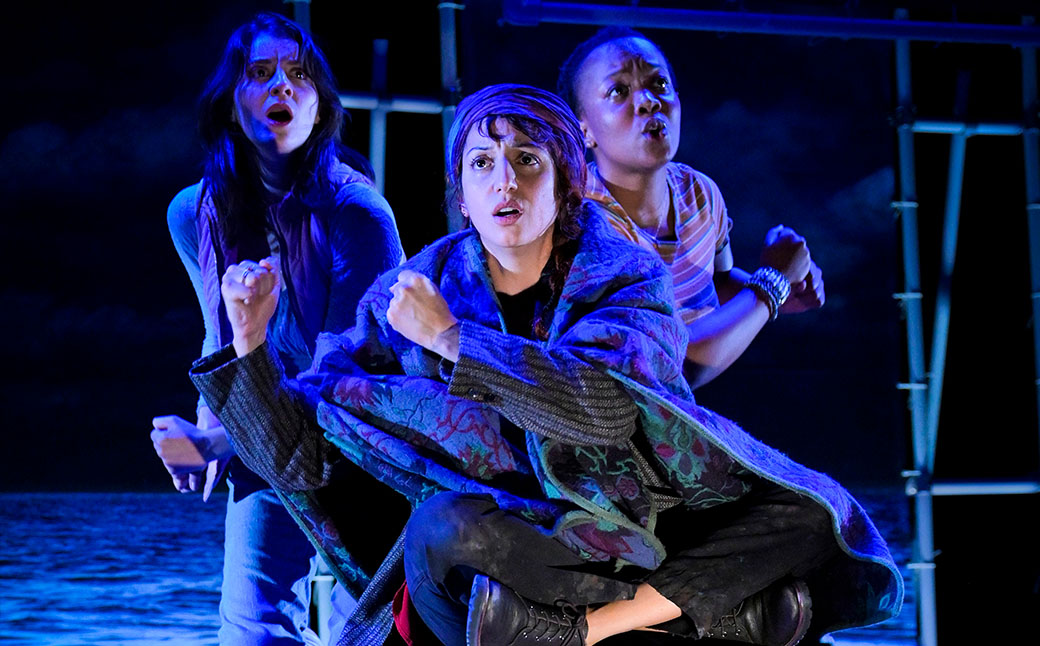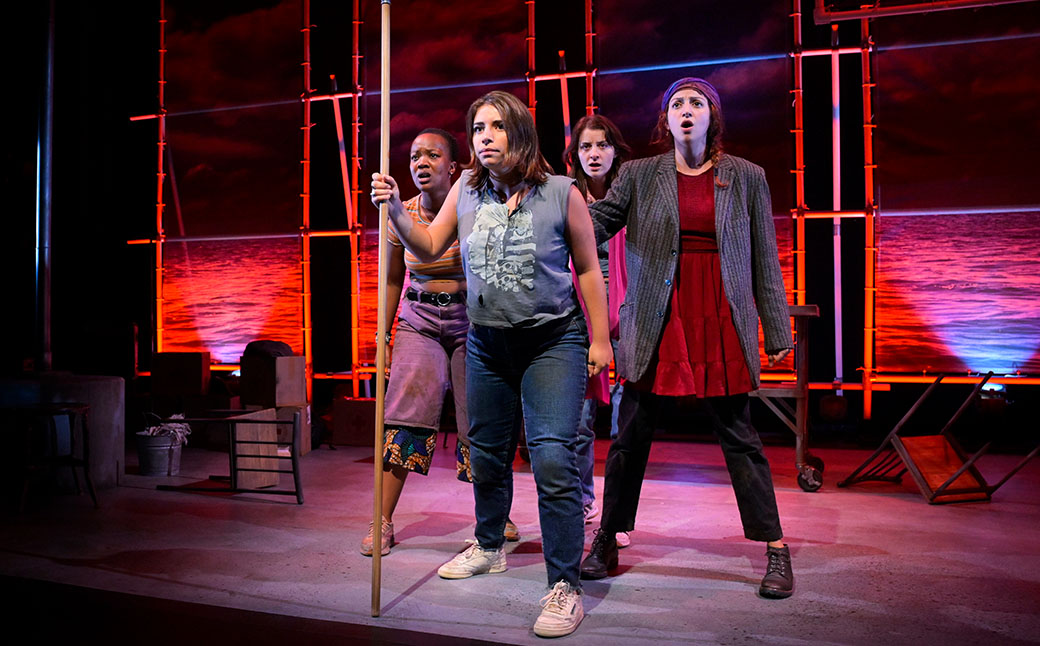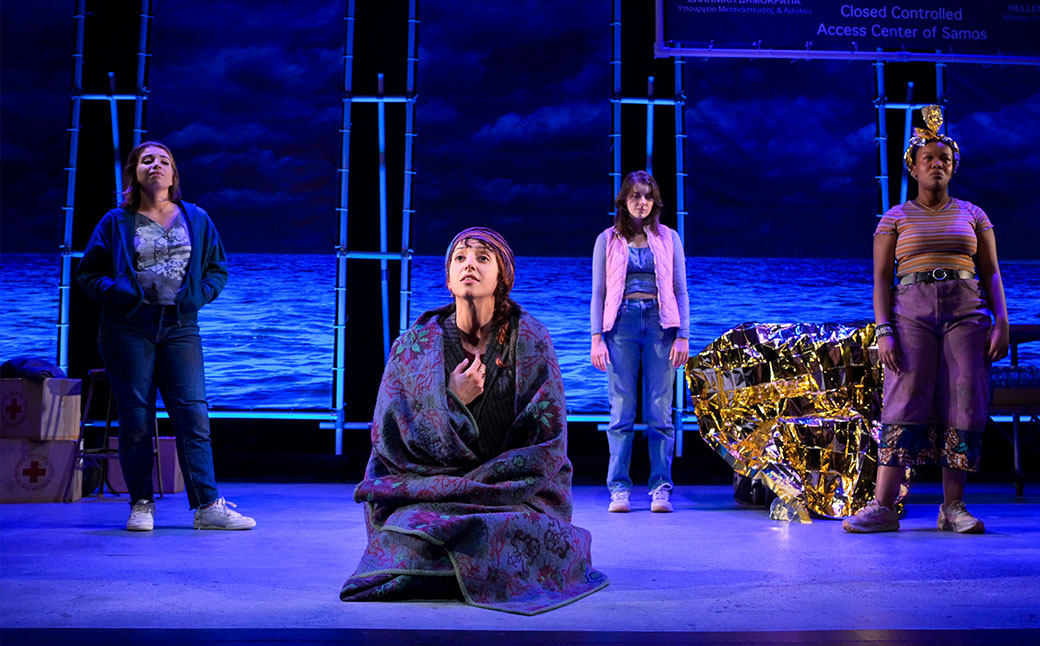 September 30 – October 2, 2023
Harold Prince Theatre
PLA Presents
What lengths would you go to get home? In this Philadelphia premiere by The Acting Company, two-time OBIE Award-winning director Lisa Peterson brings new life to Homer's homecoming epic, The Odyssey. Four young women, trapped in the limbo of a refugee camp, retell Odysseus' adventures as they struggle with their own search for a home. Based on the revelatory translation by Penn professor and MacArthur Fellow Emily Wilson, which was named to The New York Times' top 100 notable books list for 2018, this bold adaptation brings fresh humor and grace to a story we all think we know. 
Please note, this performance uses strobe lighting effects.

Cast:
Anoud Layla Khoshnoudi*
Zee Zamo Mlengana*
Hana Anya Whelan-Smith* 
Béa Abiola Obatolu*

Save up to 35% by including this performance in a subscription! » Learn more

Performances
SUBSCRIBE AND SAVE
Insights Events
Sep 30:
Stay after the performance for a discussion with Maggie Lee, Associate Director of Odyssey, Dr. Elena Isayev, Professor of Ancient History and Place (University of Exeter, UK) and Visiting Scholar at Penn, and Blanca Pacheco, Co-Director of New Sanctuary Movement of Philadelphia.
Artist Information
Written and Directed by Lisa Peterson
Scenic Design by Tanya Orellana
Costume Design by Sarita Fellows
Lighting Design by Russell Champa
Sound Design by Sinan Refik Zafar
Original Music and Lyrics by Masi Asare
Dramaturgy by Jesse Cameron Alick
Associate Direction by Margaret Lee
Voice and Speech Direction Xavier Clark
Production Stage Managed by Stephanie Weinzapfel
Assistant Stage Managed by Cello Blanks

You May Also Like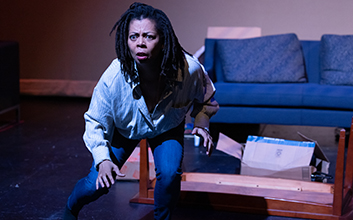 Negro Ensemble Company
No Policy, No Justice
October 20 – 21, 2023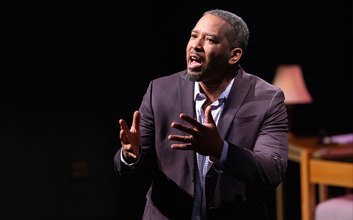 Negro Ensemble Company
Zooman and the Sign
February 15 – 18, 2024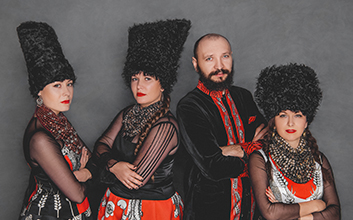 DakhaBrakha
March 3, 2024
Also See
Photo credit: Marin Theatre Company / Kevin Berne

*Member of Actors' Equity Association, the Union of Professional Actors and Stage Managers in the United States