» View our health and safety policies
Event Archives
Buy Tickets
Meg Bragle, Mezzo-soprano and Richard Stone, Lute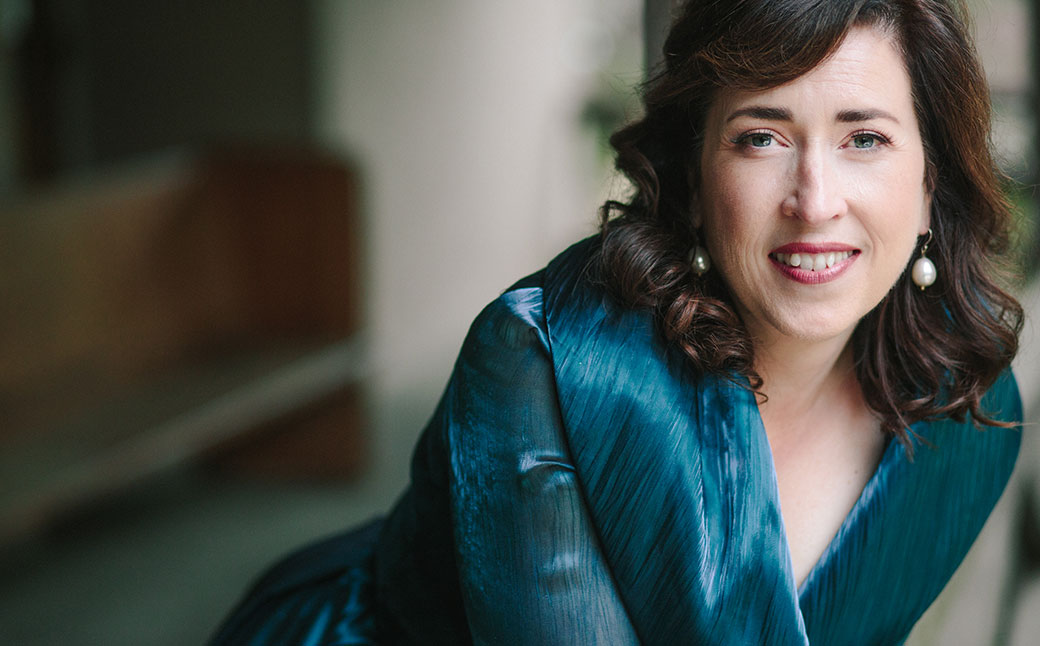 November 15, 2020
Livestream Event
PLA Presents
Solitude has long been considered essential for creativity and art, but what happens when that solitude is imposed rather than chosen? Mezzo-soprano and Penn Department of Music Artist-in-Residence Meg Bragle, and lutenist Richard Stone, co-director of Philadelphia's Tempesta di Mare come together for an intimate meditation on solitude with music by Purcell, Dowland, Encina and more.
Access Information:
Purchase access now through 7:30 PM on November 15. 
Watch live at 7 PM on November 15 to participate in the chat and artist Q&A. Available on-demand through November 17. 
This is an original, live event performed on our stage and streamed online. It will include an interactive Q&A with the performers. Visit our FAQs page for additional details.
Program:

"In darkness let me dwell" - John Dowland
"Hermitaño quiero ser" - Juan del Encina 
"Forêts solitaires" - Sébastian Le Camus
"Solus cum sola" - John Dowland
"An die Einsamkeit" - Johann Philipp Krieger 
"So tired are all my thoughts" - Thomas Campion 
"Sombre forêts" - Jean Boyer 
"My Selfe" - Anthony Holborne
"O sweet woods, the delight of solitariness" - John Dowland 
"O solitude" - Henry Purcell 
"Sans frayeur dans ce bois" - Marc-Antoine Charpentier
Performances
Sunday, November 15 @ 7 PM
SUBSCRIBE AND SAVE
Artist Information
Meg Bragle (Mezzo-soprano)
Widely praised for her musical intelligence and "expressive virtuosity" (San Francisco Chronicle), Meg Bragle has earned an international reputation as one of today's most gifted mezzo-sopranos. A frequently featured soloist with Sir John Eliot Gardiner and the English Baroque Soloists, she has made four recordings with the group, including Bach's Easter and Ascension oratorios – the vehicle for her BBC Proms debut − and Bach's Mass in B Minor. As a gifted early music specialist, Bragle has sung in North America and Europe with the Philharmonia Baroque Orchestra, Netherlands Bach Society, Tafelmusik Baroque Orchestra, Orchestra of the Age of Enlightenment, St. Paul Chamber Orchestra, Les Violons du Roy, Orpheus Chamber Orchestra, Orchestra of St. Luke's, Orchestre Révolutionnaire et Romantique, American Bach Soloists, Apollo's Fire, Arion Baroque and the Dunedin Consort.

Bragle has appeared with many symphony orchestras in the U.S. and Canada including Houston Symphony, National Symphony Orchestra, Seattle Symphony, Detroit Symphony Orchestra, Atlanta Symphony Orchestra, Cincinnati Symphony Orchestra, Indianapolis Symphony Orchestra, Milwaukee Symphony Orchestra, Pacific Symphony, Colorado Symphony, National Arts Centre Orchestra and the Calgary Philharmonic Orchestra, performing music ranging from Bach and Vivaldi to Mozart, Beethoven and Mahler. Her opera roles include Idamante in Mozart's Idomeneo, Dorabella in Mozart's Così fan tutte, Dido and the Sorceress in Purcell's Dido and Aeneas, Dardano in Handel's Amadigi di Gaula, Amastre in Handel's Serse, Speranza in Monteverdi's L'Orfeo, Ippolita in Cavalli's Elena, and Elpina in Vivaldi's La fida ninfa.

Bragle is also an accomplished recording artist. In addition to those with the English Baroque Soloists, she has made several recordings with Apollo's Fire including Mozart's Requiem (Koch International Classics), Handel's Dixit Dominus and Ode for the Birthday of Queen Anne (AVIE Records), Monteverdi's Vespro della Beata Vergine (AVIE Records), and L'Orfeo (Eclectra Records). Other recordings include Bach's St. John Passion with Arion Baroque (ATMA Classique), the collected works of Chiara Margarita Cozzolani (Musica Omnia), Music of Medieval Love with New York's Ensemble for Early Music (Ex Cathedra Records), Toby Twining's Chrysalid Requiem (Cantaloupe Music), Anthony Newman's Requiem (Khaen World Music) and Aaron Copland's In the Beginning with the late John Scott and the Men and Boy Choir of St. Thomas Fifth Avenue on their label. A new recording of Pergolesi's Stabat Mater with the Winter Park Bach Festival was released in the spring of 2019. Bragle is based in Philadelphia where she is Artist-in-Residence at the University of Pennsylvania.
Richard Stone (Lute)
Lutenist Richard Stone has performed as soloist, accompanist and conductor worldwide. The New York Times called his playing "beautiful" and "lustrously melancholy," while The Washington Post described it as having "the energy of a rock solo and the craft of a classical cadenza." Notable solo engagements have included a two-season, nationwide tour of the Bach lute suites and performances of lute concerti in the Czech Republic at the Prague Spring International Music Festival, in Germany at the International Fasch Festival with Tempesta di Mare, which he founded and co-directs, in Boston with the Handel & Haydn Society, and in Cleveland with Apollo's Fire. Commercial recordings include Johann Friedrich Fasch's lute concerto, the world premiere release of the complete lute concerti of Silvius Leopold Weiss, lute suites by Weiss and new theorbo music by David Loeb. Stone has conducted from Orlando to Taipei, leading from the theorbo in repertoire from Monteverdi to Handel. He teaches baroque lute and theorbo at the Peabody Conservatory.

Stone is a highly regarded baroque vocal accompanist on lute, archlute and theorbo, and has accompanied many of today's best-known vocal artists including Christine Goerke, Lorraine Hunt, Julianne Baird, Christine Brandes, Jeffrey Thomas, Drew Minter and Nigel Rogers. He has also appeared with the Taverner Consort and Players, The Consort of Musicke, The Philadelphia Orchestra, Boston Symphony Orchestra, Orpheus Chamber Orchestra, Orchestra of Saint Luke's, New Century Chamber Orchestra, Smithsonian Chamber Music Society, The Glimmerglass Festival, Apollo's Fire, the Handel and Haydn Society, New York Collegium and the Mark Morris Dance Group.

Stone's performances with Tempesta di Mare are carried regularly on National Public Radio's Performance Today. Recording and broadcast credits include Deutsche Grammophon, Chandos Records, Lyrichord, PGM Records, Musical Heritage Society, PolyGram Records, Vienna Modern Masters, ATMA Classique, Eklecta, Centaur Records, BIS Records, Chesky Records, NPR, Czech Radio 3 Vltava and the BBC.

Stone graduated with highest honors from SUNY at Purchase. He studied lute with Nigel North as a Fulbright Lusk Fellow at the Guildhall School of Music & Drama in London and with Patrick O'Brien at the Mannes School of Music in New York.
Program Notes
[PDF]
Photo credits:
1: Tatiana Daubek
2: Courtesy Richard Stone