Event Archives
Buy Tickets
Juneteenth 2020: A Day of Remembrance
Sweet Honey in the Rock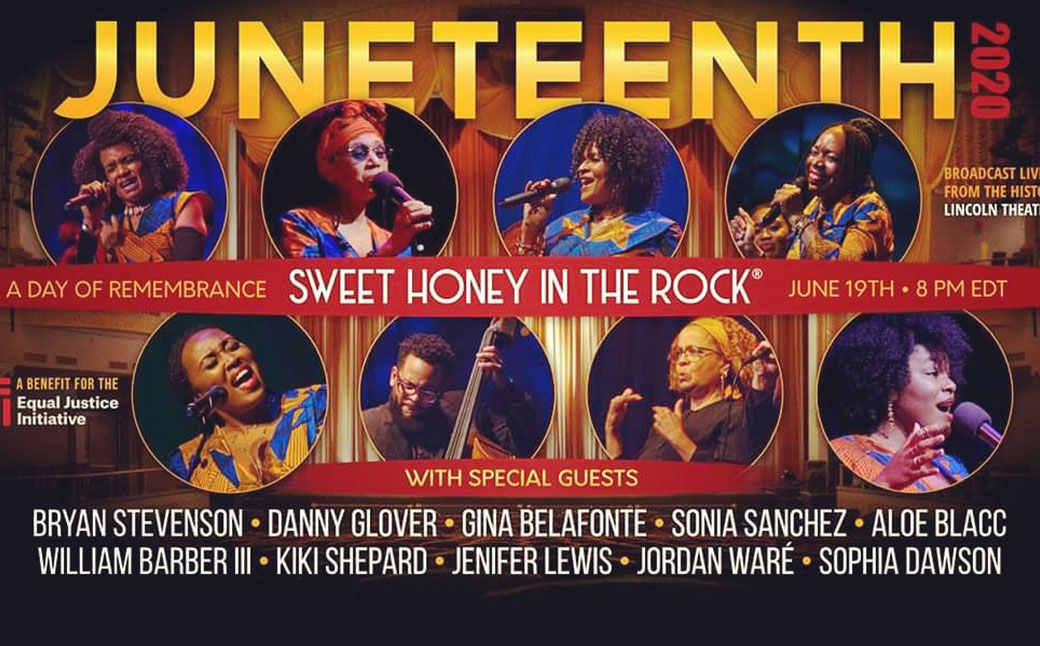 June 19, 2020
Livestream Event
SWEET HONEY IN THE ROCK® invites you to a virtual concert and conversation on Juneteenth (Friday, June 19 at 8 PM EST), in honor of this day in 1865 when news of emancipation reached the last group of enslaved Black people in Galveston, TX - two and a half years after the Emancipation Proclamation was issued, making slavery illegal.
The performance will stream live from the historic stage at The Lincoln Theater in Washington, DC. Special guests include Bryan Stevenson, Danny Glover, Gina Belafonte, Sonia Sanchez, Aloe Blacc, William Barber III, Kiki Shepard, Jenifer Lewis, Jordan Waré and Sophia Dawson.
Watch for free at sweethoneyintherock.org. VIP tickets also available for purchase here.
Performances