Event Archives
Buy Tickets
ImproTech Paris-Philly :: Concert #1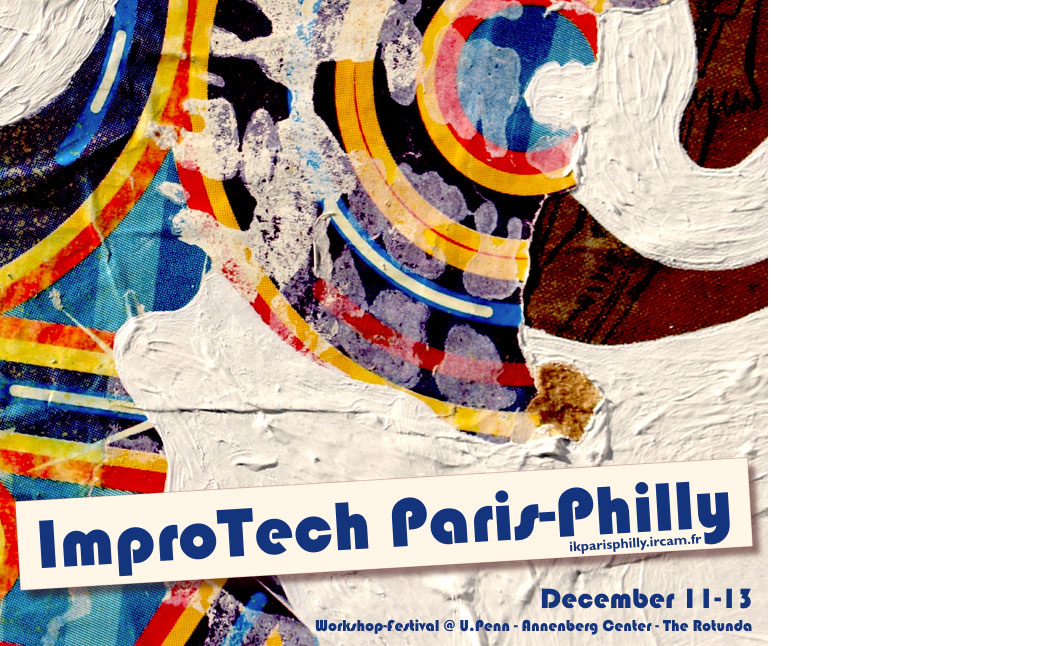 December 11, 2017
Harold Prince Theatre
PLA Presents
ImproTech is an international event bringing together artists, musicians, composers and researchers from several continents, all motivated by the possibilities offered by creative improvised interactions between humans and machines of all sorts. View the complete workshop and concerts program >>
ImproTech Paris-Philly :: Concert #1 offers a staggering sampling of such creative alliances, featuring legendary figures of free improvisation, Roscoe Mitchell, Bob Ostertag and Bernard Lubat; experimental music icons David Rosenboom and Michael Young; and renowned favorites of the new scene, Steve Lehman, LaDonna Smith, Susan Alcorn, Miya Masaoka, Mari Kimura, Hatchers, György Kurtág Jr and Pierre Couprie. These artists will interact/interface with electronics, synthesis in many forms, mathematical/algorithmic music systems, artificial intelligence agents, spatialization systems and hybrid instruments.
Tickets are FREE for students! Just visit the Box Office during regular hours and show your valid student ID.
Program:
LaDonna Smith, Susan Alcorn, Miya Masaoka (violin/viola, pedal steel, one-string koto, electronics)
Roscoe Mitchell + Bob Ostertag (reeds, sampler)
David Rosenboom (piano, spatialization system, computer interaction): The Right Measure of Opposites
Steve Lehman + Hprizm (saxophone, voice, electronics)
Bernard Lubat + Marc Chemillier & Gérard Assayag (piano/voice, Omax/ImproteK agents)
Bob Ostertag (Gamepad and Aalto)
Mari Kimura, György Kurtág Jr, Pierre Couprie (violin, synths, computer interaction)
Hatchers aka Michael Barker, Brian Osborne (electronics, drums)
Farid Barron (piano)
Performances
Monday, December 11 @ 8 PM
SUBSCRIBE AND SAVE
Artist Information
Artist Site
This performance is co-presented by the University of Pennsylvania's Department of Music, IRCAM and Annenberg Center Live.

ImproTech Paris - Philly 2017 (IK-PP) is brought by Ircam (DYCI2 project), Collegium Musicae (Public actions 2017-18), djazz (augmented jazz project), IReMus and University of Pennsylvania.

Special thanks to Makia Matsumura of Yamaha Artist Services for the Yamaha Disklavier CFX featured in this concert.