» View our health and safety policies
Event Archives
Buy Tickets
Great Russian Nutcracker
Moscow Ballet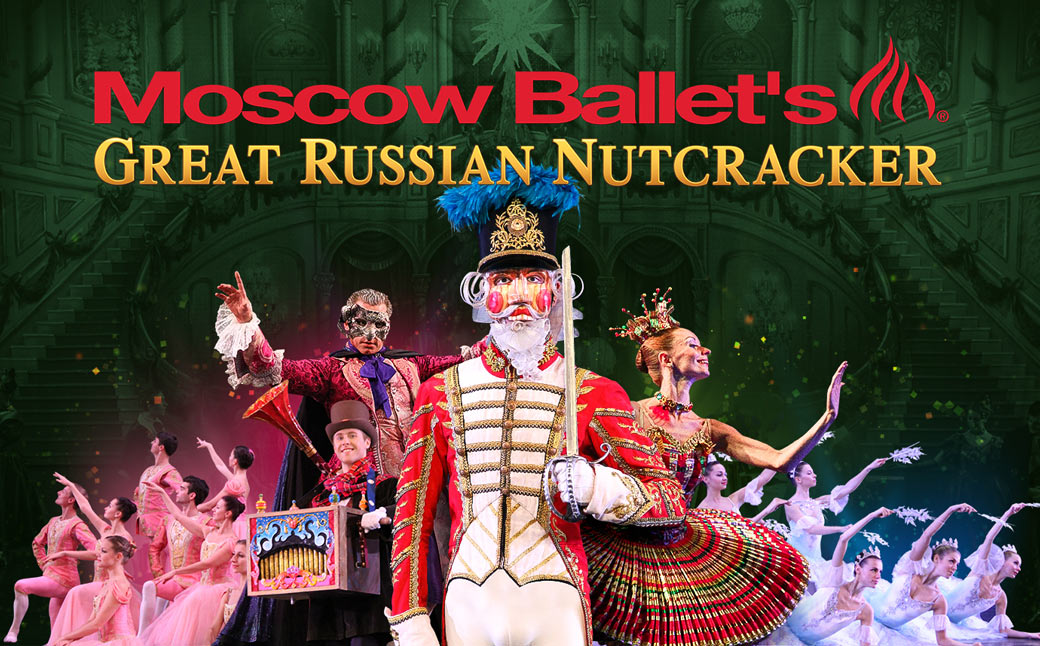 December 12 – 13, 2016
Zellerbach Theatre
Guest Events
Runtime: 120 minutes
The biggest Christmas experience of the year! The original, direct from Russia, Moscow Ballet's Great Russian Nutcracker! Enchant the whole family with larger-than-life magical props, a 60-foot growing Christmas tree and spectacular Russian-made costumes and sets. A must-see event!
Special Ticket Holder Information (No longer available for purchase):


PLATINUM TICKET HOLDERS ($168 per ticket): You will receive a premium Nutcracker doll and a Moscow Ballet Book for each ticket purchased. In addition, Platinum Ticket holders receive a Meet and Greet opportunity before the performance (a backstage guided tour). Platinum Ticket holders MUST meet the Moscow Ballet representative 45 minutes prior to curtain time at the merchandise table to go on the backstage tour. If Platinum Ticket holders arrive after the start of the tour, they forfeit the right to go backstage. Moscow Ballet reserves the right to reschedule the time of back stage tour in cases of Force Majeure, including but not limited to medical emergencies or other events outside the control of Moscow Ballet or the theater. In cases of a successfully rescheduled tour due to Force Majeure events, there will be no refunds.
GOLD CIRCLE TICKET HOLDERS ($95 per ticket): You will receive a Nutcracker doll and the official Moscow Ballet Book with each ticket purchased. Gold Circle Ticket holders should go to the merchandise table in the lobby to retrieve their products.
Performances
Monday, December 12 @ 7 PM
Tuesday, December 13 @ 7 PM
Artist Information
Artist Site